How the cloud makes your Nebo notes even more productive
June 27, 2022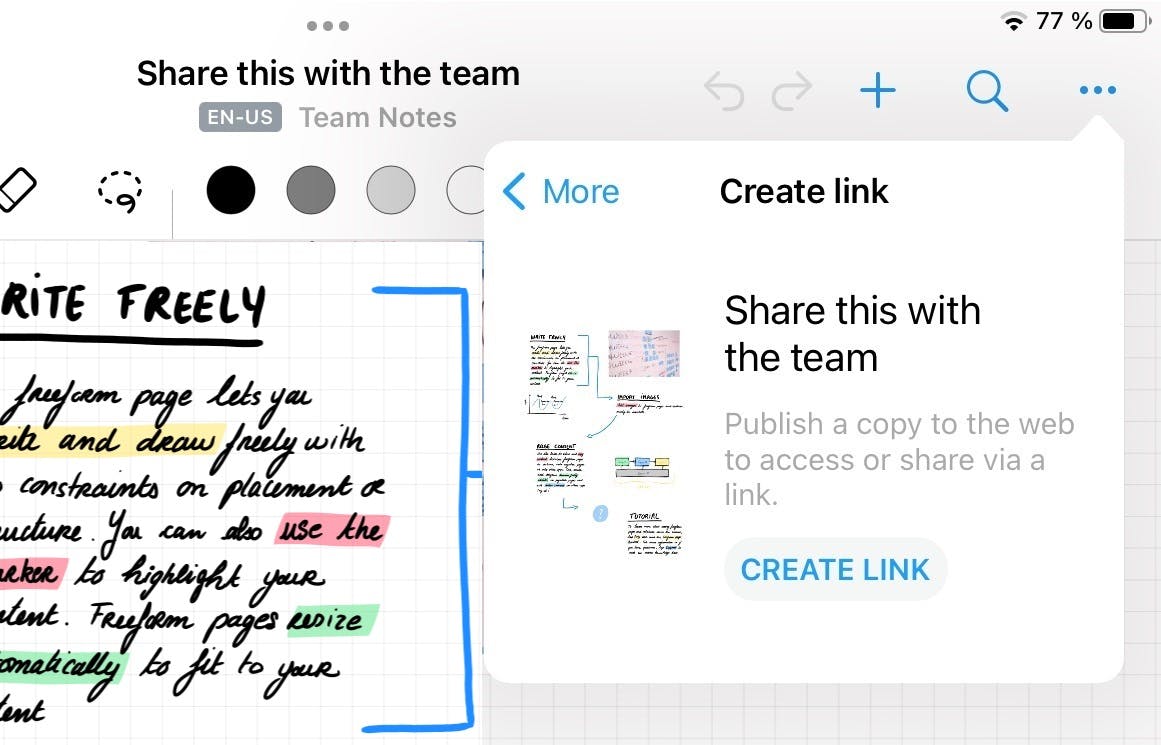 As a pioneering digital notebook, Nebo combines the benefits of writing by hand with digital power and connectivity. Your handwritten notes can be quickly and accurately converted to typed text, ready to share with colleagues and contacts — saving you time and making you more productive.
What's more, Nebo offers multiple options for sharing your content. Of course, you can export your Nebo pages to a range of popular formats — including Word documents and PDFs. But Nebo also offers a swift, secure way to share your content via the cloud: the Create link feature.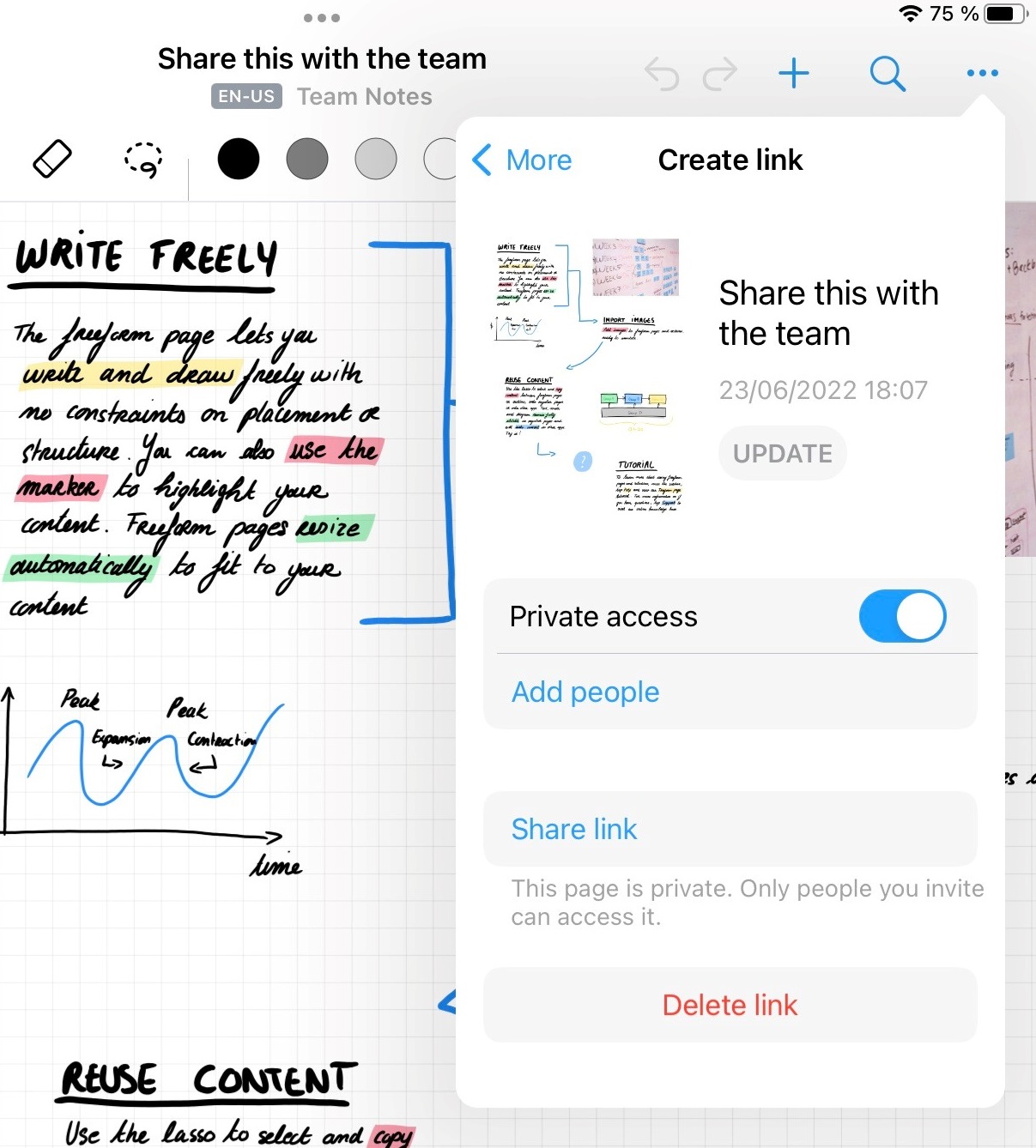 Accessed via the Page menu, the Create link action creates a copy of your page and publishes it to the web. It can then be accessed from any web browser — though you retain full control over who can access it. You can choose to make the published version available to anyone with the URL, or only to those contacts whose email addresses you've added to the access list in Nebo. When you update the local version of the page on your device, you can manually push your changes to the published copy — keeping everything and everyone up-to-date.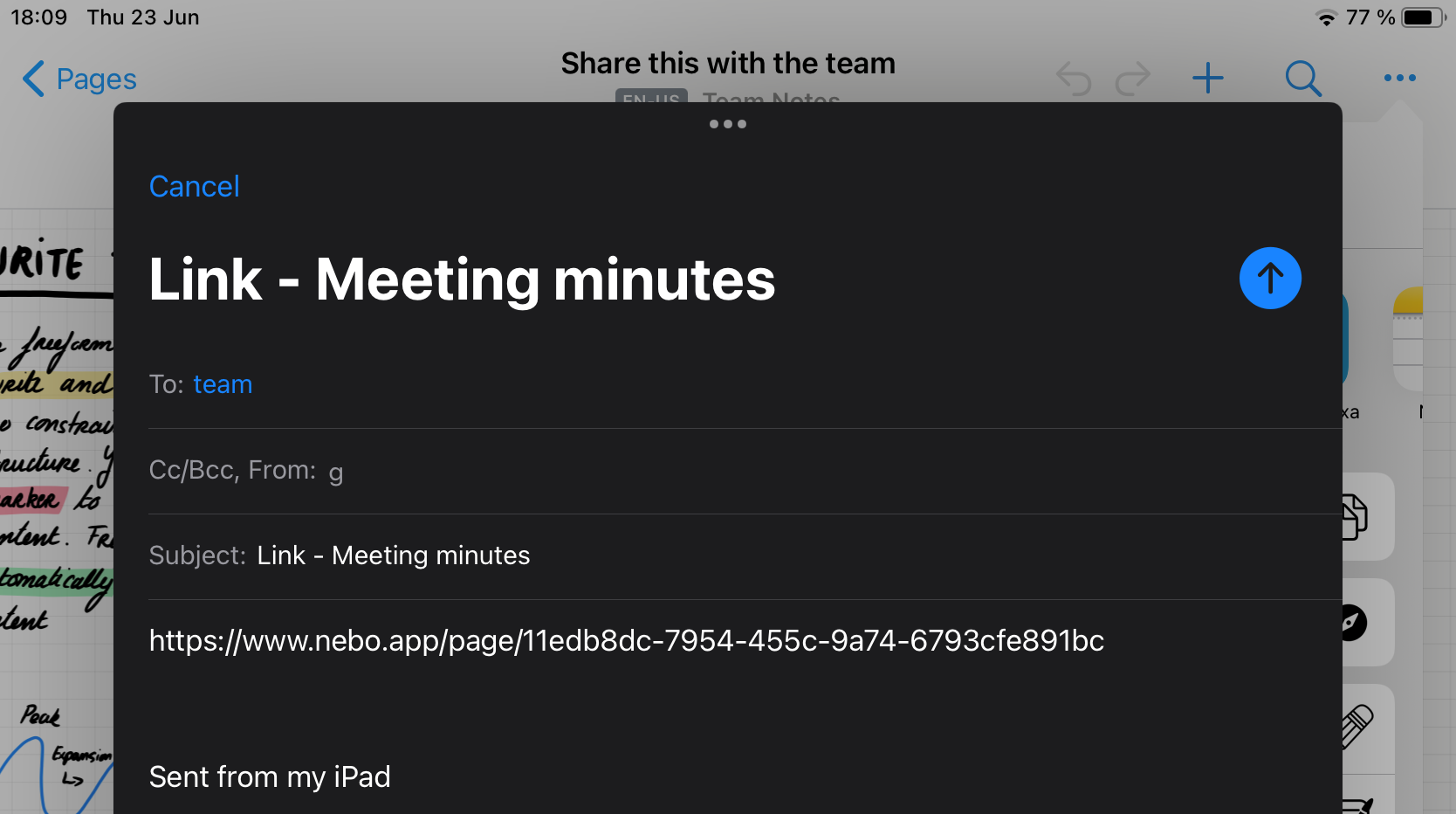 Moreover, if a contact on your access list is a Nebo user with a MyScript account, the published page will automatically be added to their Nebo library in the cloud. They can then download it as a .nebo file, Word document or PDF, and work on their own version.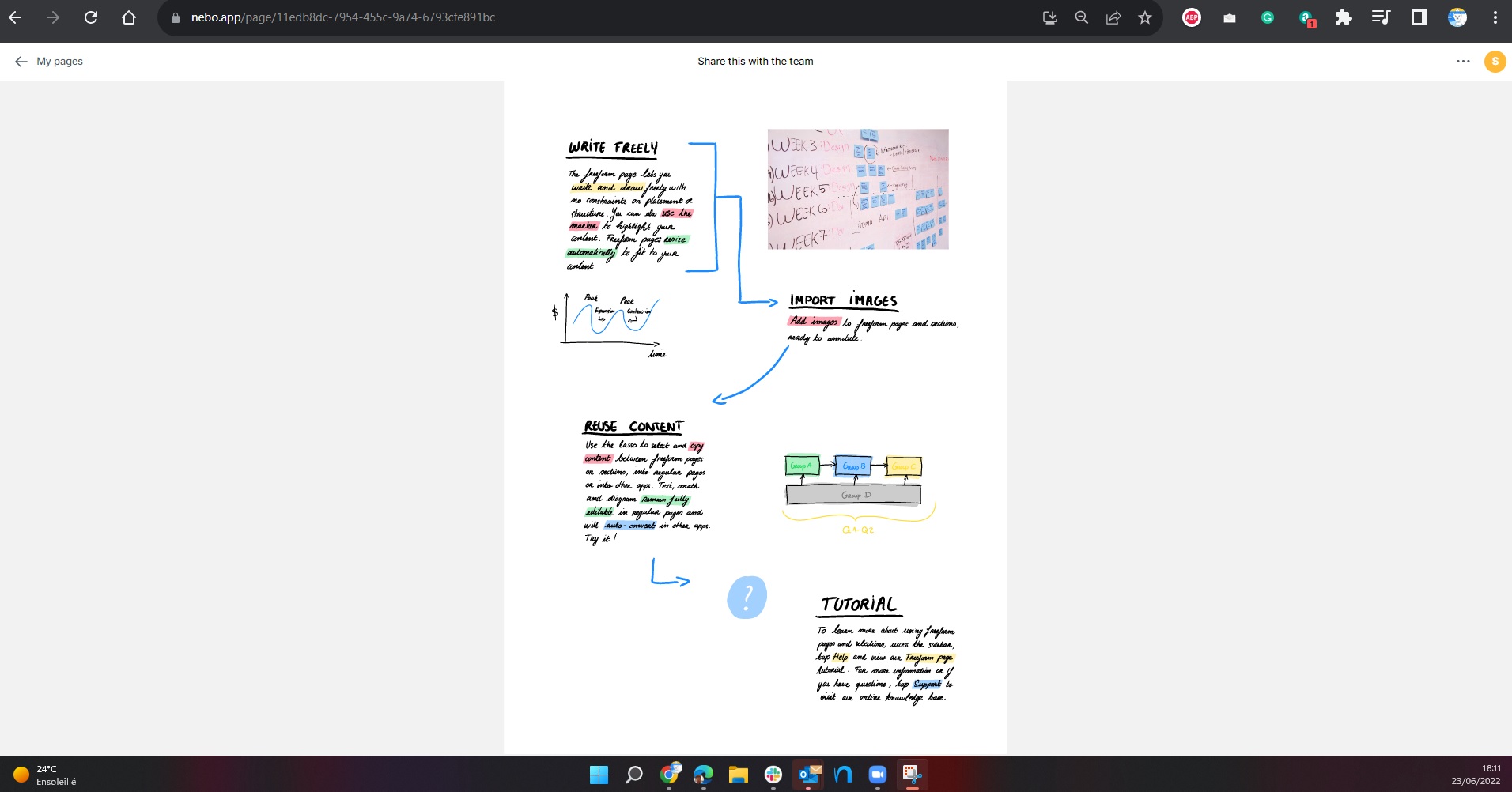 The Create link feature is one more way Nebo helps to integrate handwritten notes into your digital workflow. Stay tuned for further developments in this area, as we innovate new ways to make your Nebo notes work harder — so you don't have to.